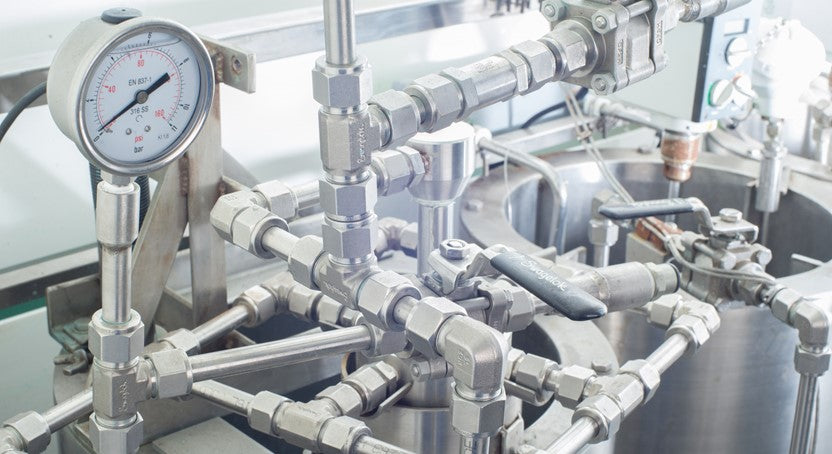 Organic solvent nanofiltration (OSN) is an important technique used by the pharmaceutical and petrochemical industries to selectively separate molecules in processes such as solvent exchange, catalyst recovery and purification.
These processes are highly resource intensive because of the high pressures and large amounts of solvent required, so researchers endeavour to find new materials that can increase permeance through the filter membrane whilst retaining high selectivity.  2D materials such as graphene and graphene oxide are attractive high performance additive solutions to this problem.
In 2018, researchers at the University of Manchester investigated the functionalisation of poly(benzimidazole) OSN membranes with graphene oxide supplied by William Blythe. Graphene oxide excels in this application through its versatility during the deposition process in being both water and solvent soluble and chemically reactive via the oxygenated functional groups on the surface of the sheets.  These features make it easy to handle and provide tuneable functionality.
Blanford and colleagues identified that the hydroxyl groups on graphene oxide can be covalently cross-linked to the polymeric membrane, and this functionality improves the separation performance.
The functionalisation process consisted of three steps: i) hydroxylating the poly(benzimidazole) via N-benzylation; ii) cross linking the hydroxylated poly(benzimidazole) with toluene diisocyanate; and iii) anchoring the graphene oxide sheets via covalently bonding to toluene diisocyanate and cross-linking with other graphene oxide sheets.
The performance of the membranes was evaluated in cross-flow filtration.  The researchers found that the membrane containing graphene oxide achieved an acetone permeance that was 18 times greater than a commercial OSN membrane and 5 times greater than the control poly(benzimidazole) membrane.  Other solvents were also trialled which exhibited similarly high permeance results, despite the concentration of graphene oxide in the membrane being very low (1-2%).
This is an exemplary study for how high-quality graphene oxide from William Blythe Ltd can be used at commercially viable scales to achieve significant performance enhancements.  To learn more about graphene oxide functionalisation for optimisation in your application, please get in touch with our business development manager Mike Butler and visit our website.
ACS Appl. Mater. Interfaces, 2018, 10, 18, pp.16140-16147.