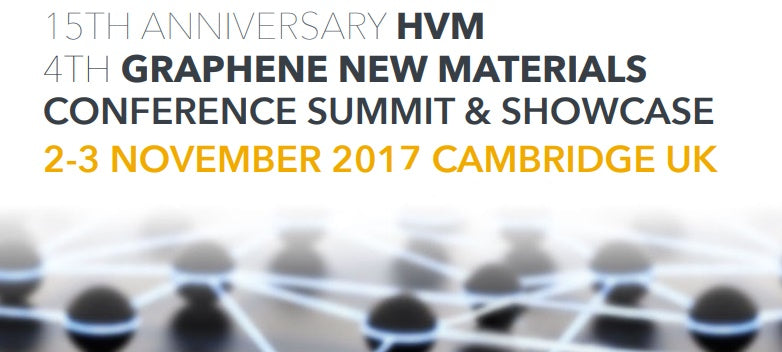 On the 2nd and 3rd November, the city of Cambridge will stage a unique crossover of the 4th Graphene and New Materials and the 15th High Value Manufacturing (HVM) conferences, hosted by the Cambridge Investment Research (CIR) team. This prestigious event will showcase the most recent advances for industrial automation in HVM and the use of graphene materials in applications such as aerospace & defence, electronics, sensors, energy storage, printing and biomedicine, delivered by senior executives and experts in each respective field.
William Blythe will be among those presenting in the 'Enabling Technology and Industry' Session on the first day of the conference. This presentation will briefly explore William Blythe as a company, their development and scale up work on graphene oxide which has been achieved in recent years, before concluding with the company's ability to tune graphene oxide to suit a variety of applications.
The inclusion of graphene materials throughout this conference evidences the materials' flexibility in a variety of sectors, and the drive to commercialise these 2D materials. William Blythe aims to work with its customers in optimising graphene oxide to each specific application and therefore hopes to connect with researchers interested in graphene oxide at this event. If you would like to learn more about our aims, or to arrange a meeting with a member of the William Blythe team at this event, please get in touch.