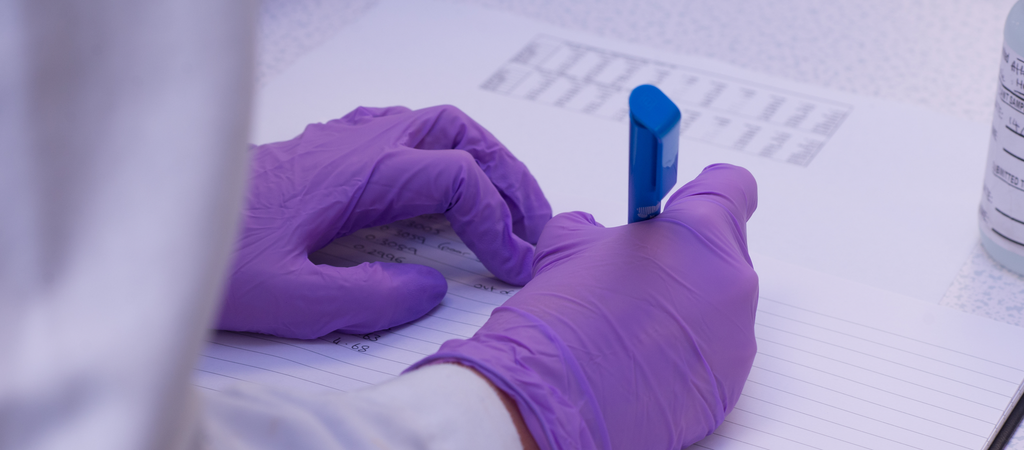 The GOgraphene Team have been investigating how to reduce graphene oxide to rGO
The GOgraphene team believe that understanding graphene oxide is the key to finding suitable applications. For many applications, the properties of reduced graphene oxide rather than graphene oxide are required by the user. It is well known that graphene oxide can be reduced through either chemical or thermal treatments, however the GOgraphene team wanted to obtain their own data. Considering the thermal reduction of graphene oxide, the GOgraphene team decided to investigate how to reduce their graphene oxide.
A small sample of graphene oxide flake was placed in a convection oven at 200 °C and left for 15 minutes. The material removed from the oven was visually different from the graphene oxide flake used. The relatively even size distribution of brown/amber coloured graphene oxide discs had become black, with variable shapes and sizes observed.
XPS analysis was conducted to determine how much the oxygen content within the material had dropped by. The graphene oxide flake used had an oxygen content of 21.2% before thermal treatment and 12.9% after treatment. This coincides well with the TGA (thermogravimetric analysis) carried out on GOgraphene's graphene oxide flake which shows multiple decomposition steps when analysed between ambient and 1000 °C. Based on the TGA data, to achieve full reduction the GOgraphene team would predict that the sample would need to be heated to 350 – 550 °C.

In the future, the GOgraphene team intends to continue the investigation of thermal reduction of graphene oxide to rGO (reduced graphene oxide), with the intention of understanding how low the oxygen content can be driven. The team will also expand their work to examine chemical reductions, which in some applications may be more suitable than thermal reduction. In the meantime, the GOgraphene team hope that those interested in learning more about how to reduce graphene oxide find this latest news both interesting and useful. If you have any questions, please get in touch.