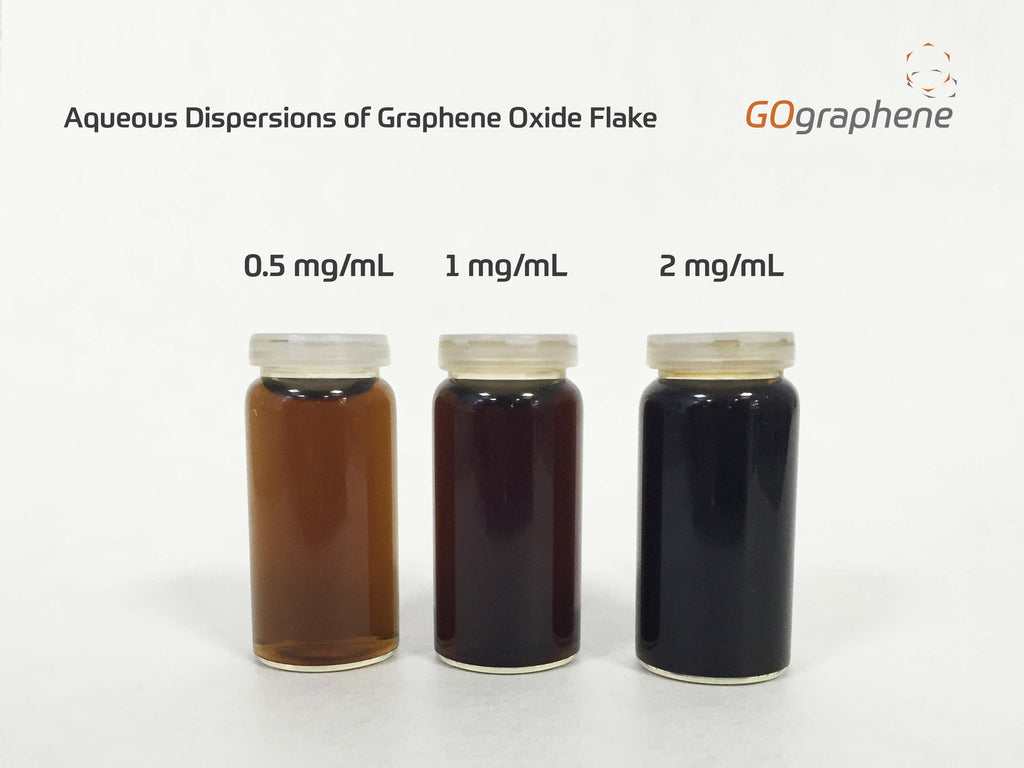 The GOgraphene team are pleased to announce the addition of graphene oxide flake to their high quality graphene oxide product range. 
The graphene oxide flake offered is formed by drying thin layers of an aqueous dispersion and results in brown-amber discs with approximate diameters of around 0.3 cm – 0.7 cm. As the graphene oxide flakes are made directly from GOgraphene's 1% aqueous graphene oxide dispersions, the flake meets the same stringent quality requirements of the other GOgraphene products.
By drying the GOgraphene graphene oxide dispersions at ambient temperature it is possible for GOgraphene to offer flake as an alternative solid to the freeze-dried powder. The resulting solid products are different and a customer's choice to use powder or flake will depend on their research facilities. Graphene oxide flake will require more energy to disperse when compared to the freeze dried powder. To check the dispersibility of their graphene oxide flake, the GOgraphene team added their graphene oxide flake to deionised water at a concentration of 0.5 mg/mL and left it to sonicate in an ultrasonic bath. After one hour of sonication in an ultrasonic bath all of the flake had dispersed. The dispersion was left to stand for 7 days, at the end of which no solids were observed. No work has been carried out by GOgraphene on dispersing their graphene oxide flake in any other medium yet. This will be investigated in future work, with findings communicated via the GOgraphene blog. 
GOgraphene's graphene oxide flake is now available to purchase online in 1 g and 5 g pack sizes and is available for shipment within 21 days of purchase. If you have any questions please get in touch via our enquiry form.